Garage Door Company
Back To Our Services
For many, garage door maintenance is something they assume requires little know-how, experience, and repair tools. However, the maintenance work most people implement could be less than adequate and may not really be helpful in maintaining the optimal condition of their doors and door openers. Often, uneducated inspections and maintenance routines are not really making a difference. For example, faulty adjustments on the door tracks or the improper use of lubrication solutions may only aggravate problems instead of rectifying them. Our ardent and proficient team possesses state of the art tools, vast expertise, and a wealth of experience to ensure that a maintenance job yields the benefits it is meant to provide.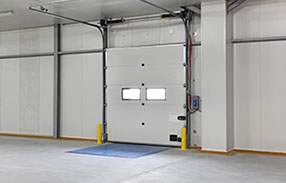 Properly Done Maintenance
Our personnel at Garage Door Repair Rialto have the right training and are well-experienced to undertake competent and efficient maintenance work. This admirable service comes at an affordable price so there's no reason not to consider trying it. In addition, we offer maintenance services to assist homeowners or property managers in attaining first-rate garage doors.
If you are afraid you may soon encounter broken springs or snapped cables or chains, after hearing unusual noises from your door, the inspection and adjustments you are doing may not be yielding the right results. You might actually be lubricating the wrong parts or tightening your bolts and screws unnecessarily. If you are unsure with what you are doing with the door of your garage, contact us to sort it all out. Garage Door Repair Rialto promises you that the price you spend for the service is worth it. Before you eventually have to call for a more expensive garage door repair, it helps to apply preventive measures – and we provide these useful preventive measures.
Don't hesitate to call us or to send us an email for your inquiries about our garage door maintenance solutions. We guarantee a thorough and flawless job.